Getinanauto.com
Auto Financing made with an honest approach
Knowledge is a terrible thing to waste. This is the place where applicants and dealerships alike can be brought together for the same goal. Getting people into cars! Point blank that is what drives our country. Automotive sales when up increases the economy. My goal is to get as many people driving again so hard working people have something to look forward to at the end of their hard working  day.
With over twenty years of auto finance experience I can safely say I will not let a customer Getinanauto without knowing all of their financing options.
Bad credit auto financing packages are available to you through our wide network of auto financing dealerships as well as Buy Here Pay Here's. Many of these dealerships work exclusively with bad credit applicants.
New car auto financing packages are also available though GetinanAuto.com with the largest dealership network in the country.
GetinanAuto.com offers bad credit auto loans for buying new and used cars. Thus, there is no point wasting time. Apply for an auto loan today to avoid annoying calls from people with no knowledge of what it takes to get you into the car of your dreams!
Site Security & Privacy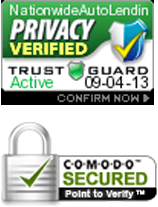 Customer Reviews
You were very professional and got me the best financing I could have gotten
Kim C, Birmingham
The process could not have been easier
Jose, Tallahassee
View All