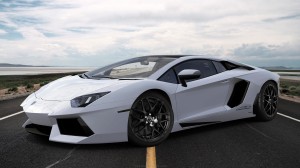 Americans have two big dreams. The first dream is having a beautiful house with a neat front garden and the other is driving a new car of their dreams. Then, if you have a bad credit history, it can get into your dream of getting behind the wheels of your coveted new Ford! It's needless to say that people with a healthy payment history will get a vehicle loan easily. Then, all are not blessed with a flawless payment history.
Records show that at least 25 percent Americans are encumbered with a low credit score. What does this imply? Should these people be denied their right of driving a car? Of course not! You can opt for used car loans with bad credit if your budget doesn't permit.
Having an imperfect score is not a problem anymore when it comes to used auto financing. Why? That's because there are web based lenders who ascertain whether you have a stable income and whether you are able to clear the monthly payments during the loan term. These companies will not refuse auto loans on the pretext of your having a poor score some 6 months back. They are concerned about the present – not the past.
Your car shopping experience will be easy and hassle-free if you choose a used and low budget vehicle. Think in practical terms. When investing in a pre-owned model, you stand a fair chance of getting the sum approved. And, once your financial situation and credit rating improves, you can always trade-in for your used model and drive home a brand new and swanky Ford or Chrysler!
To be on the safe side, ensure the following:
Ask for your credit report and have it checked. In case of any erroneous information, get it rectified immediately to prevent further damage to your report.
When planning to invest in a vehicle, know your rating. If it is low, improve it by clearing old debts and utility bill payments.
Maintain a clean report for a period of 6 months before applying. This will automatically improve your score and lenders will have a reason to approve your application. They will understand that you have a solid financial base to make timely monthly payments.
Last but not the least is shopping around a bit. Research, make a list of reliable lenders, compare deals, get preapproved, and then walk into a dealer showroom. This way you have the power of negotiation.
So, what are your preparations in this regard? Please share your thoughts.