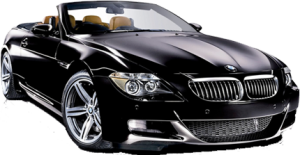 You may be in the retail automotive market to buy a new car with every element of luxury and comfort tucked in. However, when it comes to the insurance costs, the more costly your car is, the higher amount you have to pay as premium toward your auto insurance policy. People who wish to purchase any of the expensive cars which are currently in the market such as Subaru Impreza WRX 4WD, Scion tC 2014, Mercedes CLS, Dodge Charger, Chevrolet Cobal, Suzuki Forenza, and many more will have to pay a higher amount of money compared to the small or less expensive car owners.
However, you can always manage to close the best auto insurance deal, if you follow any of the below mentioned vital tips.
Research Well
It is always appreciable to do a thorough research on the different auto insurance companies out there. For example, dig deep into the company history to know correctly the number of deals the company has cracked successfully, the number of claimants it has, and so on.
Opt for a Higher Auto Insurance Deductible
It means the higher your auto insurance deductible, the lower will be your premium.
Go for an Excellent Customer Service
If you have already shortlisted a few insurance companies in your area, try to catch up with the individual company's customer care team by calling them individually. Try to ask as many questions you have in your mind and count on the answers they are giving and how soon. Prompt customer support, 24/7 is what is actually desirable form an insurance company customer support team.
Buy Online
Buying online has great benefits in terms of getting online quotes and also purchasing a policy quickly within a few minutes. Besides, many insurance companies offer special discounts to people who buy a car insurance policy online.
Good Driving Record Discounts
There are many car insurers who offer incentives or discounts to people with a good driving record. However, there is an eligibility criteria to avail such a discount. For example, some companies give discounts to car owners who haven't had any accidents in the last three to five years.
Say No to Monthly Installment Plans
Auto insurance agents charge additional administrative fees to the customers who wish to pay on a monthly installment basis.
Don't Overpay for Unnecessary Coverage
Pay only for the right form of coverage. In other words, you should not pay for things that you don't require.